Incepted in 2017, Wappnet Systems is headquartered in Ahmedabad, Gujarat. The company specializes in web and mobile applications, Software Development, Cloud Computing Services, app design (UI/UX), E-commerce Development, Maintenance & Support, Testing Services, and web design (UI/UX). The Wappnet Systems experts believe in upholding high-performance and quality services for clients. In addition, the team uses emerging technologies, which include Angular, Node, Java, Ruby on Rails, Native Android, iOS, and AWS.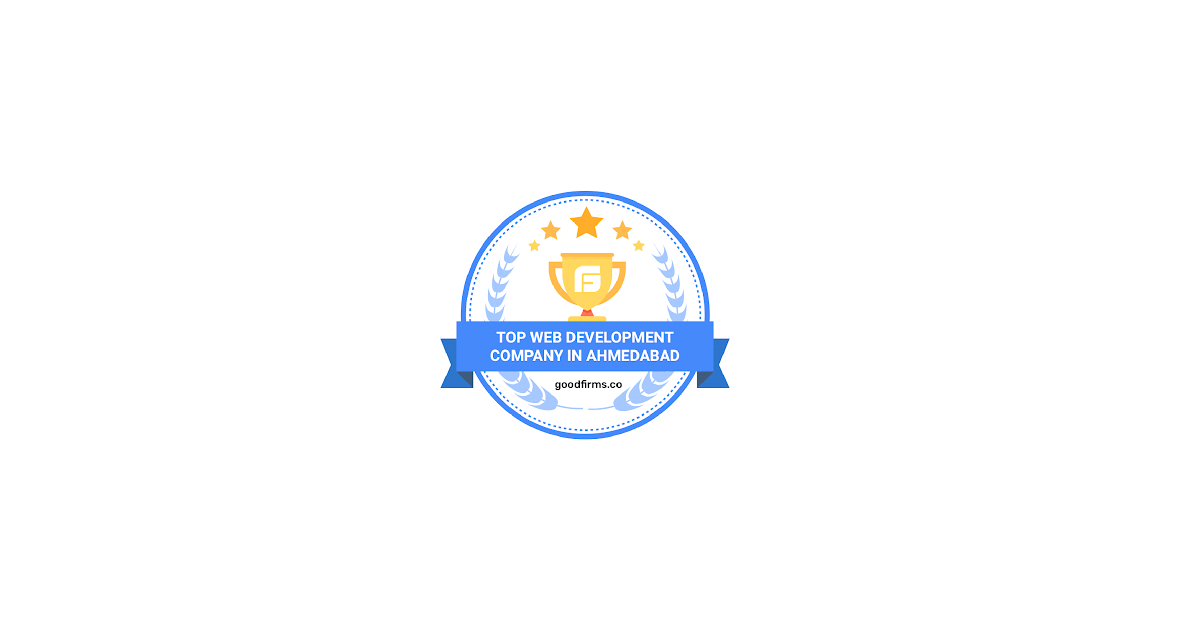 Wappnet Systems Pvt Ltd. is a leading global IT, consulting, and business process services company. The organization provides creative and cost-effective web and mobile app development solutions with trending composite technologies to meet your needs best.
The company is ISO – 9001 certified and uses the most efficient technologies concentrating on a user interface for developing quality lead generation. The organization's web application development team consists of professional web designers and skilled coders who adopt the latest and greatest innovations in technology. They create websites and mobile apps to add value to the digital space of your web or app through a dynamic approach.
GoodFirms, located in Washington, D.C., is a research and review platform that evaluates IT companies offering various services. This firm seeks to relate the gap between premium service providers and service seekers with three critical parameters: Reliability, Quality, and Ability for the evaluation process.
Wappnet Systems offers cutting-edge, custom business solutions to clients worldwide. Experienced & skilled team members of the company completed numerous projects for over 150+ international clients. Successful customers can become your best salespeople. The organization believes in word-of-mouth marketing and keeps the bond solid & long-lasting with each client. It can be achievable at the cost of client satisfaction.
As an entrepreneur, your website is your valuable investment. It has to offer a worthy experience while visitors explore the landing page of your website. Besides, it needs a sales-driven approach through customized web designs. Now why choose Wappnet Systems when it comes to web development?
A responsive website design has become essential for businesses engaging the online audience to deliver, promote, and sell their products or services. Here at WappNet Systems, the aim is to provide the highest quality of open development services in every part of website design and development. The company delivers end-to-end open-source development services, including customization, installation, action, integrations, and maintenance. The team provides the finest web design and development services related to your business needs, goals, and aspirations.
Wappnet Systems helps your digital business with the following needs:
⦁ CMS website
⦁ Ecommerce website
⦁ Mobile/web application
⦁ Digital marketing services
⦁ 24/7 Customer service
⦁ Expert marketing insight
⦁ Professional web developers
Moreover, the company provides PHP Web Development, Drupal Development, WordPress Development, Magento Development, Codeigniter Development, Joomla Development, Laravel Development, Net (MVC) Development, Paypal Integration, Stripe Integration, and Banking API Integration services.
Wappnet Systems Gives 'Power Wings' to Your Business. The expert's extensive experience and superb capabilities in mobile app development. They come up with the latest technologies and adapt to create the best solution for you. The Wappnet team also offers various native mobile approaches to develop the mobile strategy. They help clients from different industry verticals achieve their business goals. Wappnet Systems' clients get regular updates on the progress of their ongoing projects. The company possesses tremendous expertise in developing tech-driven mobile apps for diverse industries worldwide.
The company's key areas of business:
⦁ Fintech
⦁ eCommerce Stores
⦁ Blockchain
⦁ Website Development
⦁ Mobile Application Development
⦁ Mid-level Organizations
⦁ Small Organizations
⦁ ERP Developments
⦁ CRM Developments
Due to Wappnet Systems' effective web app development services, the company has earned the position as one of Ahmedabad's top web development companies at GoodFirms.
About the Author
Working as a Content Writer at GoodFirms, Anna Stark bridges the gap between service seekers and service providers. Anna's dominant role is to figure out company achievements and critical attributes and put them into words. She strongly believes in the charm of words and leveraging new approaches that work, including new concepts that enhance the firm's identity.